Farad Connect Visa Prepaid Card Fees and Terms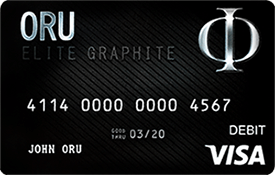 Rewards on purchases made at Farad Connect Merchants (you must be an Farad Connect Member)
No Credit Check is required to obtain a card
Reward payments every Saturday
The Farad ConnectCARD is exclusively made available to Farad Connect Premium Members by the Farad Connect Market in partnership with PayQuicker.
Farad Connect Visa® Prepaid Card issued by Metabank®, Member FDIC, pursuant to a license from VISA® U.S.A. Inc.
Farad Connect VISA PREPAID CARD FEES
There are certain fees associated with the use of the Farad Connect Visa® Prepaid Card.
Card Replacement Fee
$3.50
Monthly Service Fee (for accounts inactive greater than 120 days)
$5.00
Monthly Service Fee for Active Accounts
$0.50
Get Cash
ATM Cash Withdrawal Fee (within USA) – This fee is in addition to what the ATM operator may charge.
$1.95 *
ATM Cash Withdrawal Fee (outside USA) – This fee is in addition to what the ATM operator may charge.
$2.50 + 3% of Transaction Amount *
ATM Decline Fee
$0.50 *
Bank Teller Cash Withdrawal Fee
$1.95
Bank Teller Cash Withdrawal Decline Fee
$0.50
Spend Money
Signature Purchase Transaction Fee (outside USA)
$0.50 + 3% of Transaction Amount
Debit Purchase Transaction Fee (with or without PIN)
$0.59
Purchase Transaction Decline Fee – Signature or PIN
$0.50
ACH Direct Debit Fee
$0.50
ACH Transfer to a Bank Fee
$0.50
ACH Stop/Reversal/Return/Notification of Change (NOC) Fee
$5.00
Account Information
ATM Balance Inquiry Fee
$0.50 *
Paper Statement Fee
$3.95
Other Services
Paper Check Fee
$2.50
Paper Check Stop Fee
$40.00
Account Closure and/or Balance Refund Fee
$15.00
Foreign Transaction Fee (%)
3% of Transaction Amount
* Third party fees may apply
Terms of Use
1. Acceptance of Terms
The Farad Connect Visa® Prepaid Card website (the "Site") is owned and operated by our processing partner PayQuicker, and/or its affiliates ("PayQuicker" or "our" or "we"). The terms and conditions below govern your use of the Site. Please read these terms and conditions carefully before using the website, and check them periodically for changes. If you do not agree to the terms you must not use the Site or any services available on the Site.
EACH AND ANY USE OF THE SITE OR THE INFORMATION AND SERVICES AVAILABLE ON THE SITE FROM TIME TO TIME (INCLUDING WITHOUT LIMITATION ANY PROGRAMS, TOOLS, COMPONENTS, UPGRADES, UPDATES AND ALL RELATED APPLICATIONS AND REPORTS) (THE "SERVICES") IS SUBJECT TO, AND CONDITIONED UPON, ASSENT TO AND COMPLIANCE WITH, ALL OF THE TERMS AND CONDITIONS BELOW (THE "AGREEMENT"). BY USING THE SITE OR THE SERVICES YOU SIGNIFY YOUR CONSENT TO BE BOUND BY THE AGREEMENT AND THAT YOU ARE OF LEGAL AGE TO FORM A BINDING CONTRACT. THE AGREEMENT IS BETWEEN OUR PROCESSOR PAYQUICKER AND YOU, AN INDIVIDUAL ACTING ON ITS OWN BEHALF OR ON BEHALF OF A LEGAL ENTITY THAT WILL BE USING THE SERVICE.
2. The Service.
The Site is intended to provide information about us, our products and services.
In providing the Services, we obtain and rely on certain information from third parties and third party software and applications. We cannot guarantee the accuracy or completeness of such data.
In connection with your use of the Site or the Services, you may be made aware of services, products, offers and promotions provided by third parties. If you decide to use such third party services, you are responsible for reviewing and understanding the terms and conditions governing such services, and acknowledge that the third party is responsible for the performance of such services.
3. Permission to Use the Services.
You may access and use the Site and the Services only for personal use or internal company use, and as long as you are in compliance with all provisions of this Agreement.
You acknowledge that we may, in our sole discretion and at any time(s), add, remove, edit or otherwise change any part of the Site or the Services without notice, and discontinue, establish
or change limits concerning use of the Site or the Services without notice. You may reject changes by discontinuing use of the Site and Services. Your continued use of the Site or Services will constitute your acceptance of and agreement to such changes.
We may block access to this Site or the Services from any user that we suspect of breaching any term of this Agreement, without derogating from any other right or remedy that we may have by law, equity or otherwise.
4. Intellectual Property; Trademarks.
All contents included on or incorporated into the Site or Services or as made available to you by us from time to time, is and remains solely our and our vendors' or licensors' property, and is protected by copyrights, trademarks, service marks, patents and other proprietary rights and laws.
We make no claim of ownership as to the trademarks of any third party listed on this Site, or with respect to any publisher or publication mentioned on this Site, including any goodwill that arises from the use of those trademarks.
You may not download or save a copy of the Site or any portion thereof, including, without limitation, any materials and logos, for any purpose, without PayQuicker's prior written consent.
If you believe that your work has been copied, displayed, or distributed in a way that constitutes copyright infringement, please notify us.
A notification of claimed infringement must be a written communication as set forth below, and must include substantially all of the following: (a) a physical or electronic signature of a person authorized to act on behalf of the owner of the copyright interest that is allegedly infringed; (b) a description of such copyrighted work(s) and an identification of what material in such work(s) is claimed to be infringed; (c) a description of the exact name of the infringing work and the location of the infringing work on the Service; (d) information sufficient to permit us to contact you, such as your physical address, telephone number and e-mail address; (e) a statement by you that you have a good faith belief that the use of the material identified in the manner complained of is not authorized by the copyright owner, its agent, or the law; (f) a statement by you that the information in the notification is accurate and, under penalty of perjury that you are authorized to act on the copyright owner's behalf.
We will only respond to any claims involving alleged copyright infringement.
5. User Conduct; Restriction on Use
In connection with your use of the Site and the Services, you agree to abide by all applicable local, state, national and international laws and regulations and not, nor allow or facilitate a third party to, violate any rights of others or the operational or security mechanisms of the Services.
Except as expressly permitted herein, you may not copy, modify, distribute, display, transfer or create derivative works of or reproduce the Site or Services or any parts thereof, including, without limitation, any materials and logos, or permit or encourage any third party to do any of the foregoing, without obtaining our prior written consent and the consent of any entity with an interest in the relevant intellectual property.
6. Registration
Some functions of these Services require registration, and as part of the process you will be requested to provide certain information ("Registration Data"). You agree to (i) Provide true, accurate, current and complete Registration Data as prompted by the registration process; (ii) Maintain and promptly update the Registration Data to keep it accurate, current and complete; and (iii) Maintain the security of any confidential Registration Data and any other security or access information used by you to access the Site or Service.
We assume that any communications and other activities through use of your Registration Data were sent or authorized by you, and you are fully responsible for all activities that occur in connection with your Registration Data.
You agree that we may for any reason, in our sole discretion and without notice or liability to you or any third party, immediately suspend or terminate your account and refuse any and all current or future access to and use of the Site or Services (or any portion thereof). Grounds for such termination may include, but are not limited to, extended periods of inactivity, loss, theft or unauthorized use of your Registration Data, violation of the letter or spirit of this Agreement, providing Registration Data that is inappropriate or offensive in our discretion, or if we have reasonable grounds to suspect any of the Registration Data that you provided is inaccurate, not current or incomplete.
7. Your Contributions to the Site or the Services.
You agree that we may, in our sole discretion, use any feedback, material or ideas that you provide to us or post on or through the Services or the Site (each, a "Submission") in any way, including without limitations in future modifications of the Services or advertising and promotional materials relating thereto. You hereby grant us and our successors a perpetual,
worldwide, non-exclusive, transferable, non-revocable, sub-licensable, royalty-free license to un-restrictedly use, modify, create derivative works from, distribute and display any of your Submissions, without compensation, liability or notice to you. No portion of your Submission shall be subject to any obligation of confidence on our part, and you should expect no privacy with respect to your Submissions, except for personal information that is subject to our privacy policy and is not made publicly available by you.
You warrant that (i) you are the author and owner of the intellectual property rights to your Submissions or have the appropriate license and sublicense rights from the owner, and (ii) all "moral rights" that you may have in your Submissions have been voluntarily waived by you.
8. Privacy Policy.
Certain information about you or collected on your behalf is subject to our Privacy Policy. By accessing the Site you consent to the collection and use of information as described in our Privacy Policy, as may be amended by us from time to time.
9. Third Party Websites.
The Site may include links and references to the websites of others. We may, from time to time, at our sole discretion, add or remove links to other websites without notice. These links are provided solely as a convenience to you, and access to any such websites is at your own risk. It is your sole responsibility to comply with the terms of use of such sites and you are recommended to review the information provided by third parties (such as, but not limited to, the terms of service and privacy policy of the relevant website) before accessing such websites. We do not review, approve, monitor, endorse, warrant, or make any representations with respect to such websites. In no event will we be responsible or liable, directly or indirectly, to anyone for any loss or damage arising from such sites, including without limitation for the information or services contained in such websites or for your use of or inability to use such website and for any information that you may submit to the links.
10. Links to this Site.
Subject to the terms of this Agreement and as long as this Agreement is not terminated, you may display a link to this Site's homepage located at oru.mypayquicker.com as long as your use is not misleading, illegal or defamatory.
11. Disclaimer of all Warranties.
YOU ACKNOWLEDGE AND AGREE THAT YOUR USE OF THE SITE, ITS CONTENTS AND THE SERVICES, IS DONE AT YOUR OWN DISCRETION AND RISK AND THAT YOU WILL BE SOLELY RESPONSIBLE FOR ANY RESULTING CONSEQUENCES.
THE SITE, ITS CONTENTS AND THE SERVICES ARE PROVIDED ON AN "AS IS" AND "AS AVAILABLE" BASIS. TO THE MAXIMUM EXTENT PERMITTED BY APPLICABLE LAW, WE, OUR AFFILIATES, LICENSORS, THIRD-PARTY CONTENT SERVICE PROVIDERS, AND SUPPLIERS (COLLECTIVELY, "SUPPLIERS") EXPRESSLY DISCLAIM ALL WARRANTIES OF ANY KIND, WHETHER EXPRESS OR IMPLIED, REGARDING THE SITE, ITS CONTENTS AND THE SERVICES, INCLUDING BUT NOT LIMITED TO THE IMPLIED WARRANTIES OF MERCHANTABILITY, FITNESS FOR A PARTICULAR PURPOSE AND NON-INFRINGEMENT.
WITHOUT LIMITING THE FOREGOING, WE MAKE NO WARRANTY THAT THE SITE, ITS CONTENTS AND THE SERVICES WILL MEET YOUR REQUIREMENTS, OR WILL BE UNINTERRUPTED, TIMELY, SECURE, OR ERROR, BUG OR VIRUS FREE; NOR DO WE WARRANT OR MAKE ANY REPRESENTATIONS REGARDING THE USE OR THE RESULTS OF THIS SITE, ITS CONTENTS AND THE SERVICES IN TERMS OF THEIR CORRECTNESS, COMPLETENESS, AVAILABILITY, ACCURACY, RELIABILITY OR OTHERWISE.
12. Limitation of Liability.
UNDER NO CIRCUMSTANCES SHALL WE BE LIABLE FOR ANY DIRECT, INDIRECT, INCIDENTAL, SPECIAL, EXEMPLARY OR CONSEQUENTIAL DAMAGES (I) ARISING OUT OF THE USE OR THE INABILITY TO USE THE SITE OR THE SERVICES, (II) FOR COST OF PROCUREMENT OF SUBSTITUTE GOODS AND SERVICES, (III) RESULTING FROM ANY INACCURACIES OR ERRORS OF INFORMATION RECEIVED AS A RESULT OF USING THE SITE OR THE SERVICE, OR (IV) STATEMENTS OR CONDUCT OF ANY THIRD PARTY ON THE SITE OR THE SERVICES; IN EACH CASE, INCLUDING BUT NOT LIMITED TO, DAMAGES FOR LOSS OF PROFITS, REPUTATION, GOODWILL, USE, DATA OR OTHER INTANGIBLES, EVEN IF WE HAVE BEEN ADVISED OF THE POSSIBILITY OF SUCH DAMAGES. In the event this limitation of liability shall be for any reason held unenforceable or inapplicable, you agree that our aggregate liability shall not exceed the amount of US$1.00.
13. Indemnification.
YOU RELEASE, AND AGREE, AT YOUR OWN EXPENSE, TO INDEMNIFY, DEFEND AND HOLD HARMLESS US, OUR OFFICERS, DIRECTORS, EMPLOYEES, AGENTS AND AFFILIATES, FROM ALL LIABILITIES, CLAIMS, ALLEGED CLAIMS, LOSS AND DAMAGES (OF EVERY KIND, WHETHER KNOWN OR UNKNOWN AND SUSPECTED OR UNSUSPECTED), AND INCLUDING REASONABLE ATTORNEY'S FEES RELATED IN ANY WAY TO: (I) YOUR BREACH OF ANY TERM OR CONDITION OF THIS AGREEMENT, (II) YOUR USE OF, RELIANCE ON OR ACCESS TO THIS SITE, ITS CONTENTS OR
THE SERVICES; (III) YOUR SUBMISSIONS; (IV) YOUR USE OF, RELIANCE ON OR ACCESS TO ANY THIRD PARTY SOFTWARE, APPLICATIONS OR DATA RESULTING FROM YOUR USE OF THE SITE OR THE SERVICES. WE WILL PROVIDE YOU WITH WRITTEN NOTICE OF SUCH CLAIM, SUIT OR ACTION. YOU SHALL COOPERATE FULLY IN THE DEFENSE OF ANY CLAIM. WE RESERVE THE RIGHT, AT OUR OWN EXPENSE, TO ASSUME THE EXCLUSIVE DEFENSE AND CONTROL OF ANY MATTER SUBJECT TO INDEMNIFICATION BY YOU.
14. Amendments.
We may change the terms of this Agreement or the Services at any time and in our sole discretion. If we make any material changes to this Agreement, we will post a notice of these changes on our Site. If you do not agree to the new or different terms, you should not use the Site or the Services.
15. Governing Law.
Your use of the Site may be subject to local, state, national, and international laws. By visiting or using the Site and any part thereof, you expressly agree that this Agreement will be governed by the United States of American law without regard to its choice of law or conflicts of law principles. You expressly consent to the exclusive jurisdiction and venue in the courts in the State of New York of the United States of America except that temporary relief to enjoin infringement of intellectual property rights may be sought in any court.
16. Statute of Limitations.
Subject to applicable law, you agree that regardless of any statute or law to the contrary, any claim or cause of action brought by you or anyone at your behalf, arising out of or related to use of the Services or to the Agreement, must be filed within one (1) year after such claim or cause of action arose or be forever barred.
17. Miscellaneous.
If any part of these Terms is determined to be invalid or unenforceable pursuant to applicable law including, but not limited to, the warranty disclaimers and liability limitations set forth above, the remainder of the Terms shall continue in full force and effect. Unless otherwise specified herein, these Terms constitute the entire agreement between you and PayQuicker with respect to this Web Site and supersede all prior or contemporaneous communications and proposals, whether electronic, oral or written, between you and PayQuicker with respect to the Web Site. The paragraph titles in the Terms are solely used for
the convenience of the parties and have no legal or contractual significance. It is the express will of the parties that these Terms and all related documents have been drawn up in English. If you are reading these Terms in another language, the English text shall prevail in the event of a discrepancy between the other language.
© PayQuicker, 2016. All rights reserved.
Privacy Policy
This privacy policy has been compiled to better serve those who are concerned with how their 'Personally Identifiable Information' (PII) is being used online. PII, as described in US privacy law and information security, is information that can be used on its own or with other information to identify, contact, or locate a single person, or to identify an individual in context. Please read our privacy policy carefully to get a clear understanding of how we collect, use, protect or otherwise handle your Personally Identifiable Information in accordance with our website.
What personal information do we collect from the people that visit our blog, website or app?
When inquiring from our site, as appropriate, you may be asked to enter your name, email address, mailing address, phone number or other details.
When do we collect information?
We collect information from you when you respond to a survey, fill out a form or enter information on our site.
How do we use your information?
We may use the information we collect from you when you register, make a purchase, sign up for our newsletter, respond to a survey or marketing communication, surf the website, or use certain other site features in the following ways:
• To follow up with them after correspondence (live chat, email or phone inquiries)
How do we protect your information?
Our website is scanned on a regular basis for security holes and known vulnerabilities in order to make your visit to our site as safe as possible.
We use regular Malware Scanning.
Your personal information is contained behind secured networks and is only accessible by a limited number of persons who have special access rights to such systems, and are required to keep the information confidential. In addition, all sensitive/credit information you supply is encrypted via Secure Socket Layer (SSL) technology.
We implement a variety of security measures when a user enters, submits, or accesses their information to maintain the safety of your personal information.
All transactions are processed through a gateway provider and are not stored or processed on our servers.
Do we use 'cookies'?
Yes. Cookies are small files that a site or its service provider transfers to your computer's hard drive through your Web browser (if you allow) that enables the site's or service provider's systems to recognize your browser and capture and remember certain information. For instance, we use cookies to help us remember and process the items in your shopping cart. They are also used to help us understand your preferences based on previous or current site activity, which enables us to provide you with improved services. We also use cookies to help us compile aggregate data about site traffic and site interaction so that we can offer better site experiences and tools in the future.
We use cookies to:
Compile aggregate data about site traffic and site interactions in order to offer better site experiences and tools in the future. We may also use trusted third-party services that track this information on our behalf.
You can choose to have your computer warn you each time a cookie is being sent, or you can choose to turn off all cookies. You do this through your browser settings. Since browser is a little different, look at your browser's Help Menu to learn the correct way to modify your cookies.
If you turn cookies off, some features will be disabled. It won't affect the user's experience that make your site experience more efficient and may not function properly.
Third-party disclosure
We do not sell, trade, or otherwise transfer to outside parties your Personally Identifiable Information.
Third-party links
We do not include or offer third-party products or services on our website.
Analytics
We, along with third-party vendors such as Google use first-party cookies (such as the Google Analytics cookies) or other third-party identifiers together for the sole purpose of compiling demographics and interests reports.
California Online Privacy Protection Act
CalOPPA is the first state law in the nation to require commercial websites and online services to post a privacy policy. The law's reach stretches well beyond California to require any person or company in the United States (and conceivably the world) that operates websites collecting Personally Identifiable Information from California consumers to post a conspicuous privacy policy on its website stating exactly the information being collected and those individuals or companies with whom it is being shared. – See more at: http://consumercal.org/california-online-privacy-protection-act-caloppa/#sthash.0FdRbT51.dpuf
According to CalOPPA, we agree to the following:
• Users can visit our site anonymously.
• Once this privacy policy is created, we will add a link to it on our home page or as a minimum, on the first significant page after entering our website.
• Our Privacy Policy link includes the word 'Privacy' and can be easily be found on the page specified above.
You will be notified of any Privacy Policy changes:
• On our Privacy Policy Page
Can change your personal information:
• By emailing us
• By calling us
How does our site handle Do Not Track signals?
We honor Do Not Track signals and Do Not Track, plant cookies, or use advertising when a Do Not Track (DNT) browser mechanism is in place.
Does our site allow third-party behavioral tracking?
It's also important to note that we allow third-party behavioral tracking
COPPA (Children Online Privacy Protection Act)
When it comes to the collection of personal information from children under the age of 12 years old, the Children's Online Privacy Protection Act (COPPA) puts parents in control. The Federal Trade Commission, United States' consumer protection agency, enforces the COPPA Rule, which spells out what operators of websites and online services must do to protect children's privacy and safety online.
We do not specifically market to children under the age of 12 years old.
Fair Information Practices
The Fair Information Practices Principles form the backbone of privacy law in the United States and the concepts they include have played a significant role in the development of data protection laws around the globe. Understanding the Fair Information Practice Principles and how they should be implemented is critical to comply with the various privacy laws that protect personal information.
In order to be in line with Fair Information Practices we will take the following responsive action, should a data breach occur:
• We will notify you via email within 7 days.
• We will notify the users via in-site notification within 7 days.
We also agree to the Individual Redress Principle which requires that individuals have the right to legally pursue enforceable rights against data collectors and processors who fail to adhere to the law. This principle requires not only that individuals have enforceable rights against data users, but also that individuals have recourse to courts or government agencies to investigate and/or prosecute non-compliance by data processors.
CAN SPAM Act
The CAN-SPAM Act is a law that sets the rules for commercial email, establishes requirements for commercial messages, gives recipients the right to have emails stopped from being sent to them, and spells out tough penalties for violations.
We collect your email address in order to:
• Send information, respond to inquiries, and/or other requests or questions
To be in accordance with CANSPAM, we agree to the following:
• Not use false or misleading subjects or email addresses.
• Identify the message as an advertisement in some reasonable way.
• Include the physical address of our business or site headquarters.
• Monitor third-party email marketing services for compliance, if one is used.
• Honor opt-out/unsubscribe requests quickly.
• Allow users to unsubscribe by using the link at the bottom of each email.
Contacting Us
If there are any questions regarding this privacy policy, you may contact us using the information below.
PayQuicker
400 Linden Oaks, STE 320
Rochester, New York 14625
USA
Electronic Communications Disclosure
We suggest you read this document and print a copy for your reference.
Note: This Electronic Communication Disclosure ("Disclosure") applies to any and all communications or disclosures that we are legally required to provide to you in writing in connection with your Card Account and any related products and services ("Communications"). This Disclosure supplements and is to be construed in accordance with the terms contained in the Cardholder Agreement ("Agreement") you received from MetaBank. The words "we," "us," and "our" refer to MetaBank, the issuer of your Card Account. The words "you" and "your" mean you, the individual(s) identified on the Card Account. As used in this Disclosure, "Card Account" means the PayQuicker Card Account you have with us.
1. Scope of Communications to Be Provided in Electronic Form. When you use a product or service to which this Disclosure applies, you agree that we may provide you with any Communications in electronic format, and that we may discontinue sending paper Communications to you, unless and until you withdraw your consent as described below. Your consent to receive electronic communications and transactions includes, but is not limited to:
• All legal and regulatory disclosures and communications associated with your Card Account and any related products and services
• Your Cardholder Agreement and any notices about a change in the terms of your Cardholder Agreement
• Privacy policies and notices
• Error Resolution policies and notices
• Responses to claims filed in connection with your Card Account
• Notices regarding insufficient funds or negative balances
2. Method of Providing Communications to You in Electronic Form. All Communications that we provide to you in electronic form will be provided by email or will be posted to your account and can be viewed by logging in to your account online. If Communications are provided to you in electronic form by being posted to your account, they will be available for viewing for at least 90 days.
3. How to Withdraw Consent. You may withdraw your consent to receive Communications in electronic form at any time by providing notification of your withdrawal in writing by email to support at payquicker.com If you do, we will send final subsequent Communications to you in writing to the most current email address we have for you in our records. We will not impose any fee to process the withdrawal of your consent to receive electronic Communications. However, withdrawal of consent will result in your Card Account being closed and any funds remaining in the Card Account will be sent to you by paper check to the most current address we have for you in our records. You will be required to pay for the Account Closure fee when we close your account. Any withdrawal of your consent to receive electronic Communications will be effective only after we have a reasonable period of time to process your withdrawal. In the meantime, you will continue to receive Communications in electronic form. If you withdraw your consent, the legal validity and enforceability of prior Communications delivered in electronic form will not be affected.
4. How to Update Your Records. It is your responsibility to provide us with a true, accurate and complete e-mail address, your contact information, and other information related to this Disclosure and your Card Account, and to maintain and update promptly any changes in this information. You can update information (such as your e-mail address) by logging into your Card Account online and updating your information.
5. Hardware and Software Requirements. In order to access, view, and retain electronic Communications that we make available to you, you must have:
• An Internet browser that supports 128-bit encryption
• Microsoft Internet Explorer 4.7 or above, Netscape Navigator 4.7 or above, or the equivalent software.
• Sufficient electronic storage capacity on your computer's hard drive or another data storage unit
• An e-mail account with an Internet service provider and e-mail software
• A personal computer (for PCs: Pentium 120 MHz or higher; for Macintosh, Power Mac 9500, Power PC 604 processor: 120-MHz Base or higher), operating system and telecommunications connections to the Internet capable of receiving, accessing, displaying, and either printing or storing Communications received from us in electronic form via a plain text-formatted e-mail or by access to our web site using one of the browsers specified above
• Adobe Reader version 9.0 or higher
6. Requesting Paper Copies. We will not send you a paper copy of any Communication, unless you request it or we otherwise deem it appropriate to do so. You can obtain a paper copy of an electronic Communication by printing it yourself or by requesting that we mail you a paper copy, provided that such request is made within a reasonable time after we first provided the electronic Communication to you. To request a paper copy, contact us by submitting your request in writing by email to support at payquicker.com We may charge you a service charge for the delivery of paper copies of certain Communications provided to you electronically pursuant to this authorization. See the fee schedule in your Agreement for details about this service charge. We reserve the right, but assume no obligation, to provide a paper (instead of electronic) copy of any Communication that you have authorized us to provide electronically.
7. Communications in Writing. All Communications in either electronic or paper format from us to you will be considered "in writing." You should print or download for your records a copy of this Disclosure and any other Communication that is important to you.
8. Federal Law. You acknowledge and agree that your consent to electronic Communications is being provided in connection with a transaction affecting interstate commerce that is subject to the federal Electronic Signatures in Global and National Commerce Act, and that you and we both intend that the Act apply to the fullest extent possible to validate our ability to conduct business with you by electronic means.
9. Termination/Changes. We reserve the right, in our sole discretion, to discontinue the provision of your electronic Communications, or to terminate or change the terms and conditions on which we provide electronic Communications. We will provide you with notice of any such termination or change as required by law.
Farad Connect Visa Prepaid Card / PayQuicker Prepaid Visa Card Cardholder Agreement
CUSTOMER SERVICE CONTACT INFORMATION:
400 Linden Oaks, Suite 320, Rochester, NY 14625 (Address)
www.payquicker.com (Website)
1-866-400-2712 (toll-free from within the United States) or 1-585-507-4604 (Phone Number)
IMPORTANT NOTICES:
(1) PLEASE READ CAREFULLY. THIS AGREEMENT CONTAINS AN ARBITRATION PROVISION ("DISPUTE CLAUSE" SECTION) REQUIRING ALL CLAIMS TO BE RESOLVED BY WAY OF BINDING ARBITRATION.
(2) ALWAYS KNOW THE EXACT DOLLAR AMOUNT AVAILABLE IN YOUR CARD ACCOUNT. MERCHANTS MAY NOT HAVE ACCESS TO DETERMINE THE CARD BALANCE.
(3) BY ACCEPTING, SIGNING, OR USING THIS CARD, YOU AGREE TO THESE TERMS.
Questions? Please call 1-866-400-2712 or 1-585-507-4604 or visit www.payquicker.com.
Cards are issued by MetaBank®, 5501 S. Broadband Lane Sioux Falls, SD 57108, Member FDIC, pursuant to a license from Visa U.S.A. Inc. This card may be used everywhere Visa Prepaid cards are accepted. Use of this card constitutes acceptance of the terms and conditions as stated.